IPAD PRO 12.9 (3RD GEN) MAGPOWER AMPS BUNDLE
LET'S BREAK IT DOWN...
THE FLEXGRIP COMMAND CENTER
FlexGrip Command Center features a temperature-sensing fan array with a new Turbo Mode that automatically engages above 90 degrees F.
Built-in rechargeable lithium batteries provide over 24 hours of runtime in normal cooling, so your iPad's battery will not be drained while cooling. In fact, the FlexGrip Command Center can charge your iPad while cooling. We've also included a USB-C power outlet that enables pass-thru charging for peripherals.

The FlexGrip Command Center features a clamp-style mechanism which allows a one-size-fits-all approach for all FlexGrip Skin case sizes.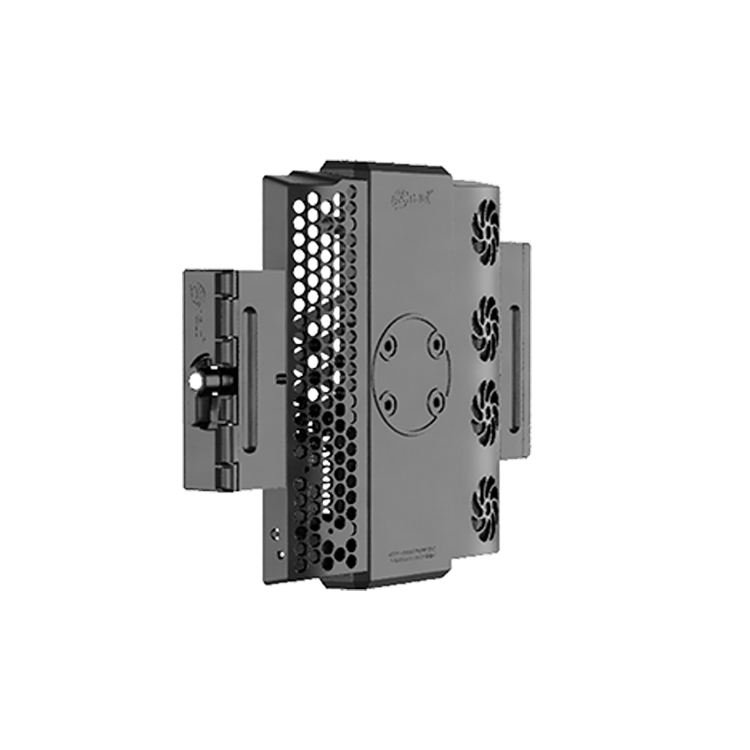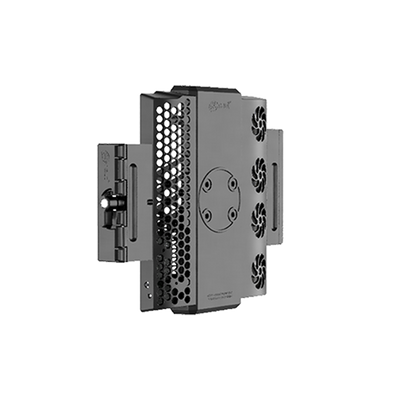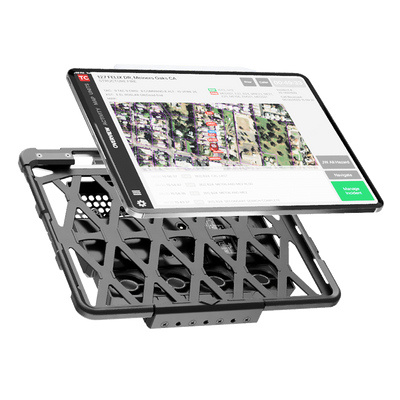 FLEXGRIP SKIN
FlexGrip Skin is designed to safeguard your iPad against shocks and drops when you're on the move during your workday. At the same time, these covers won't keep your iPad from getting the airflow it needs from our X-naut Cooling Case. Our cases are also made from Elastomer, which is resistant to chemical and UV degradation. This makes our cases durable enough to withstand regular use.
MAGPOWER RECIEVER
The powerhouse behind the MagPower products, our MagPower Receiver is the docking base that allows for instantaneous magnetic charging for your iPad and its Cooling Case. Featuring an industry-standard 30mm x 38mm AMPS hole pattern, virtually any mount on the market can start providing MagPower. To provide the wireless power, the MagPower Receiver takes in power from a USB-C port on the bottom from a 3-amp dashboard charger or wall charger.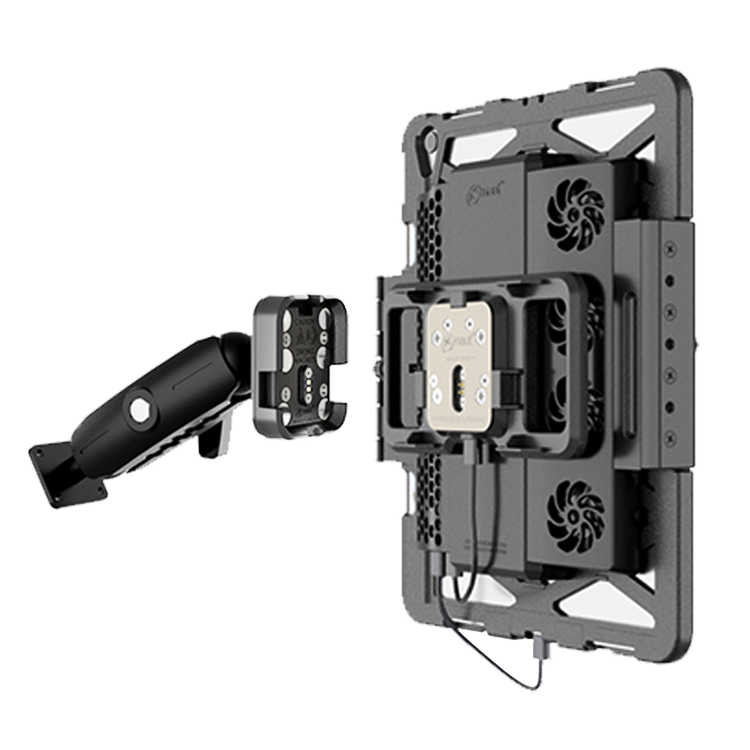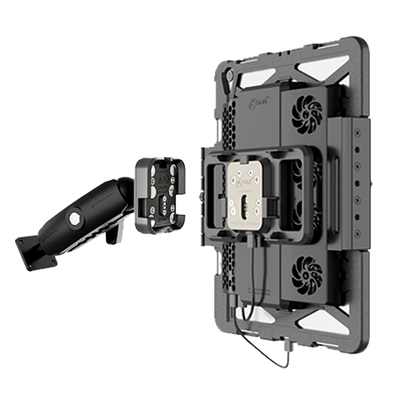 MAGPOWER AMPS
AMP stands for Acessory Mounting Plate. Our MagPower AMPs allows for instantaneous magnetic charging for your iPad and its Cooling Case on a sturdy magnetic iPad mount, allowing you to grab and go, ensuring your tools are always ready for you. When connected to the MagPower Receiver, the MagPower AMP enables you to charge your heavy-duty FlexSeries iPad Case and your iPad wirelessly.

Note that you do have the option of using a USB-C to USB-C 120MM cable or a 90-degree
MAGPOWER GRIP
For the days when overheating iPads aren't a risk, you can travel lighter with the MagPower Grip. When you don't need the automatic cooling features and extended battery life that the FlexGrip Command Center provides, the MagPower grip is here to bring magnetic, wireless power directly to your iPad.
Similar to the FlexGrip Command Center, the MagPower Grip attaches to the FlexGrip Skin with a clamping mechanism. This enables a one-size-fits-all approach so that the MagPower Grip can be used with any iPad generation and size.