IPAD 12.9 PRO (3RD GEN) FLEX SERIES COOLING CASE
FLEXGRIP SKIN
The FlexGrip system starts with the skin, which is a case designed to protect the iPad from drops and shocks while ensuring that it doesn't interfere with getting airflow to the iPad from the cooling case. Made from UV and chemical-resistant Elastomer, this case is as durable as it is integral to the FlexGrip system.

The FlexGrip Skin is designed to stay on the iPad full-time and can be used as a normal protective case on its own, so you can leave the rest of the system in the truck and use your iPad normally at the end of the day.

Be sure to select the right Skin for your iPad's screen size. Once you do, there's no need to worry about the size of any other FlexGrip components. Both the FlexGrip Command Center and the MagPower Grip attach to any size of the Skin with unique clamping mechanisms.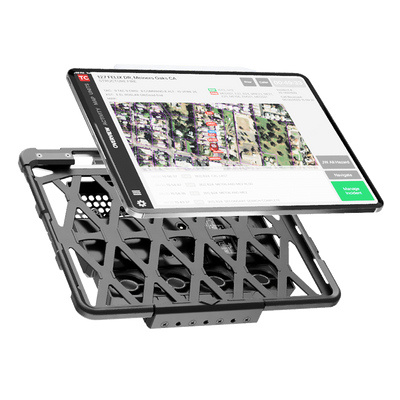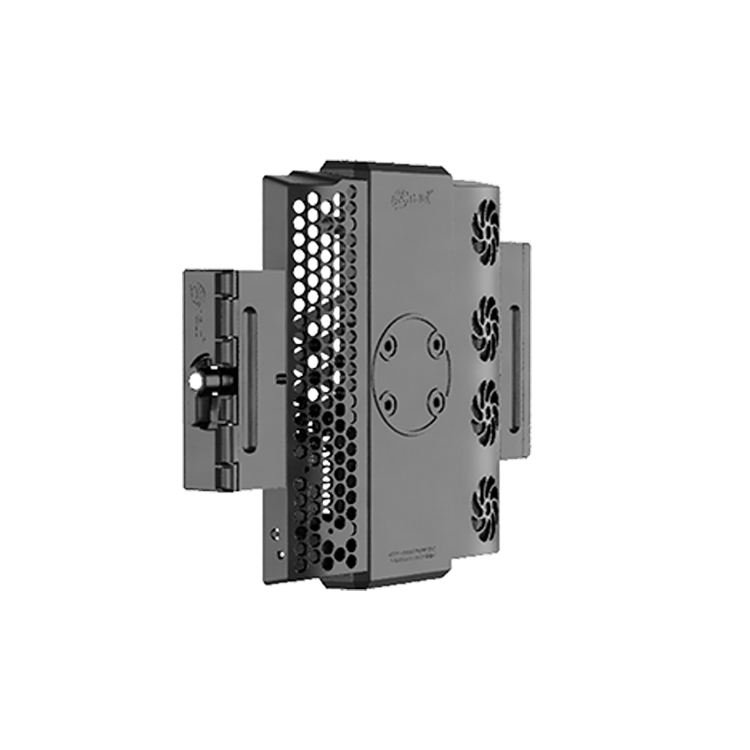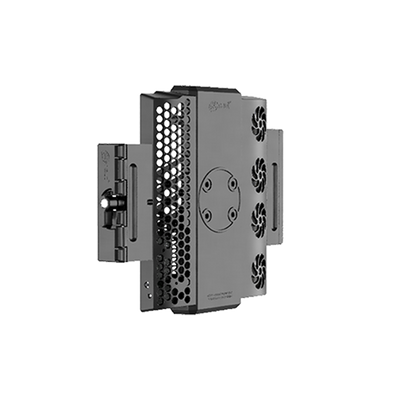 FLEXGRIP COMMAND CENTER
The FlexGrip Command Center is where the magic happens. Based on our experiences with the original X-naut Pilot Series Active Cooling Cases, the FlexGrip Command Center features a temperature-sensing fan array with a new Turbo Mode that automatically engages above 90 degrees F.

Built-in rechargeable lithium batteries provide over 24 hours of runtime in normal cooling, so your iPad's battery will not be drained while cooling. In fact, the FlexGrip Command Center can charge your iPad while cooling. We've also included a USB-C power outlet that enables pass-thru charging for peripherals.

The FlexGrip Command Center features a clamp-style mechanism which allows a one-size-fits-all approach for all FlexGrip Skin case sizes. A 30mm x 38mm Accessory Mounting Plate (AMPS) hole pattern means that you can fit the FlexGrip series in with your current standardized mounts.

Available in stealth black color.