IPAD (7TH & 8TH GEN) MAGPOWER GRIP BUNDLE
MAGPOWER GRIP
For the days when overheating iPads aren't a risk, you can travel lighter with the MagPower Grip. When you don't need the automatic cooling features and extended battery life that the FlexGrip Command Center provides, the MagPower grip is here to bring magnetic, wireless power directly to your iPad.

Similar to the FlexGrip Command Center, the MagPower Grip attaches to the FlexGrip Skin with a clamping mechanism. This enables a one-size-fits-all approach so that the MagPower Grip can be used with any iPad generation and size.

Our MagPower system gives a secure hold with over 40lbs of magnetic force in this magnetic iPad mount, ensuring an uninterrupted charge and a stable, vibration-free hold on your iPad on even the toughest roads. MagPower begins charging your iPad instantly, and a magnetic guide helps secure it in place without the fussiness.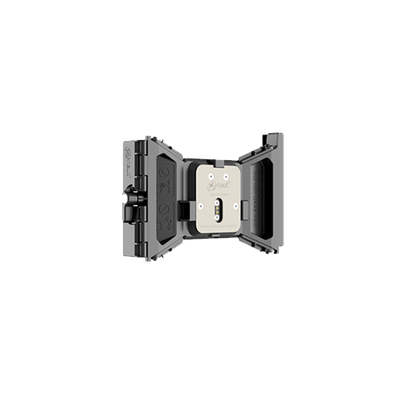 MAGPOWER RECEIVER
The powerhouse behind the MagPower products, our MagPower Receiver is the docking base that allows for instantaneous magnetic charging for your iPad and its Cooling Case. Featuring an industry-standard 30mm x 38mm AMPS hole pattern, virtually any mount on the market can start providing MagPower. To provide the wireless power, the MagPower Receiver takes in power from a USB-C port on the bottom from a 3-amp dashboard charger or wall charger.

For most users with existing mounts, providing MagPower is as simple as bolting on the Receiver and plugging in a charger with a USB-C cord.

Military-grade electric connections and precision machining provide over 40lbs of magnetic force to ensure a consistent, reliable charging current. The magnet and key system help self-locate while mounting your iPad in its heavy-duty iPad case.