iPad Pro 1st Generation Cooling Case - Pilot Series
You depend heavily on your iPad as a pilot—and understandably so. After all, this device plays a crucial role in helping you to navigate the open skies in a timely and efficient manner. However, because iPads can quickly become hot in the cockpit, we created our X-naut iPad Air Cooling Case, which also suits the Pro 1st Generation model. For regular flyers, this is the best iPad case for pilots.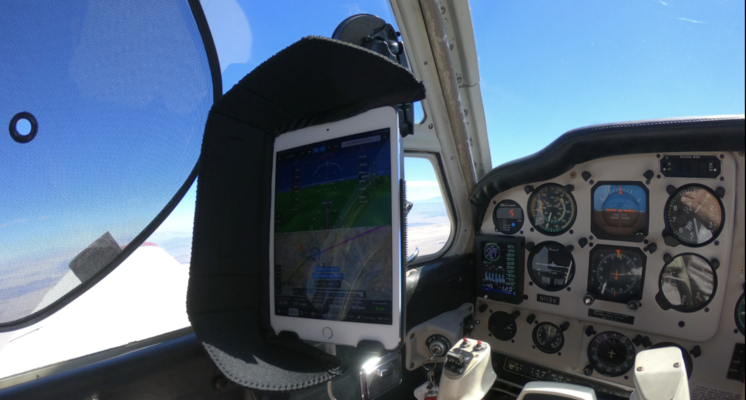 Why Is This the Best iPad Case for Pilots?
Our patented X-naut iPad Air Cooling Case stands out in the industry for allowing you to both play and work in the harshest of conditions. We designed and engineered this iPad case in such a way that you can easily switch between utilizing your battery (the 8AA battery) and Micro USB. In addition, our case features a battery testing button that shows you your battery's status. Green and yellow indicate high and low life in your battery, respectively, whereas red indicates that your battery needs replacing.
IT'S ALL IN THE DETAILS...
Additional iPad Air Cooling Case Benefits
Another reason why our iPad Pro 1st Gen case is the best iPad case for pilots is that it comes with a latch that is spring-loaded, which makes it easy to load and secure your device. Our case also comes with 26 dBA fans, which produce low levels of noise. In addition, all of our electronics are moisture and dust-resistant.
Shop now to purchase our proprietary iPad Pro 1st Gen case for your upcoming air travels. In no time, you can be well on your way to having a cool and secure piloting companion time and time again.
As pilots who have faced overheating issues ourselves, we designed, engineered, and patented the X-naut iPad Cooling Case to allow you to work and play in the toughest conditions.
Switch between using Micro USB or power by the battery (8AA Air Version).
Battery test button shows the status of batteries. Green indicates high battery life, yellow indicates low battery life and red indicates battery replacement.
Spring-loaded latch makes loading your iPad easy and secure.
Low noise fans (26 DBA)
Kneeboard accessory mounts Active Cooling Mount to your leg.
Electronics are dust and moisture resistant.
Compatible with RAM mounts
* iPad™, AA batteries, and micro USB cord are not included
Instructions: X-naut iPad Cooling Case Instructions
Check iPad compatibility
Check Out The Case Trusted By Pilots Worldwide
"We used the same iPad/X-naut setup running the ForeFlight app continuously while flying from Phoenix to Tuscon and back. Our iPad worked perfectly for the entire flight, the X-naut has earned a place in our flight bag."

Review, UASweekly.com
"I have experienced overheating with the iPad. It's not a good feeling, and it's not a good feeling when your students have overheating on their solo flights... I will be teaching my students how to use the X-naut in the aircraft. It is a safe accessory to have and I will be showing them the ways of the X-naut."

Jason Jeffery, Flight Instructor & CEO, Pacific Air Flight School